Shifting from a linear to a circular economy
Shifting from a linear to a circular economy
100% recyclable frames, made in Germany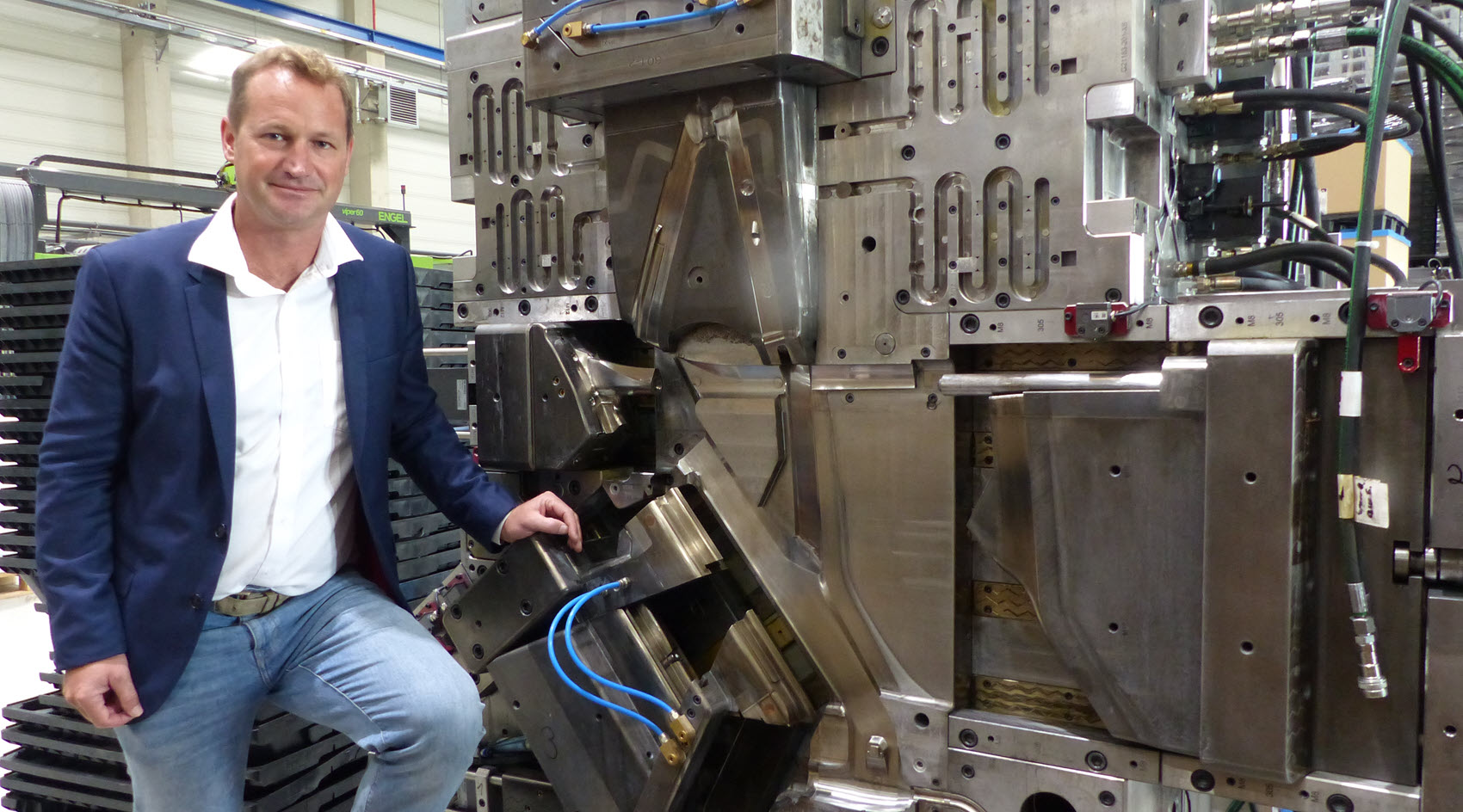 Isoco specialises in manufacturing high-quality plastic products for numerous industries. Seeing the need for change in the bicycle industry, the Germany-based company is making headlines with its 100% recyclable frames made out of carbon composite material. Is mass-production of European frames closer to becoming a reality? 
V-Frames, the bicycle frame arm of Isoco, produces carbon-composite injected molded frames with hollow volume geometries. This robotised, carbon injected molding technology allows a complete bicycle frame to be produced every 90 seconds. Aiming to cut supply chains from Asia, the company claims to have "the greenest way to produce carbon frames in the world." Michael Mueller, CEO of Isoco explains more.
What specific problems did you come across when developing the 'V-Frames' technology? 
Michael Mueller: Our aim is, with a new material, develop a bike which is lighter than aluminium, which has better mechanical performance than aluminium and which is produced in mass production and 100% recyclable in Germany. So the whole development process of developing and designing such a bike is an ongoing process which we continue to learn about. The second important challenge is how to actually build such a complex mould for a reasonable price to allow mass production in repeatable quality with minimum amount of labour.
What percentage of recycled materials do you use in each frame? 
Right now we use carbon composite material. All of our material that we use currently has 100% recycled carbon fibres from the automotive industry combined with Polyamide. So already all our products we produce today use only recycled fibres. Also, at the end of the lifetime, we guarantee that we recycle our frames. That means we take back our frames and use them for new frame production or new bicycle frame component production. So basically complete circularity; we already use recycled fibres and we guarantee to take back products that we produce with our material.
"We are able to produce frames with 100% re-recycled materials"
Sometimes you add a certain percentage of new material to optimise the technical performance of the bike, depending on the specifications, etc. Do you expect to achieve a complete reduction of virgin material in future? 
Definitely. First of all, the material is extremely long living. For example, some of our customers give a guarantee of 30 years for the frames, so we're not yet receiving any frames back yet. The moment we get a reasonable amount of frames back, we will, but we simply don't have enough material back yet. We can produce frames out of 100% recycled material, re-recycled materials even. Of course, it depends on the frame geometry and the stiffness you want to have. We can also make any mix. For example a low step frame will have a different material mix than a diamond shape frame because you have other geometry to measure. Basically anything is possible. We work a lot on the materials so that each specific frame we provide to the customer will have a specific material combination which is optimal for the frame. This, of course, whilst trying to optimise the use of recycled materials, or re-recycled materials. But we have already done it, we can produce frames with 100% re-recycled materials.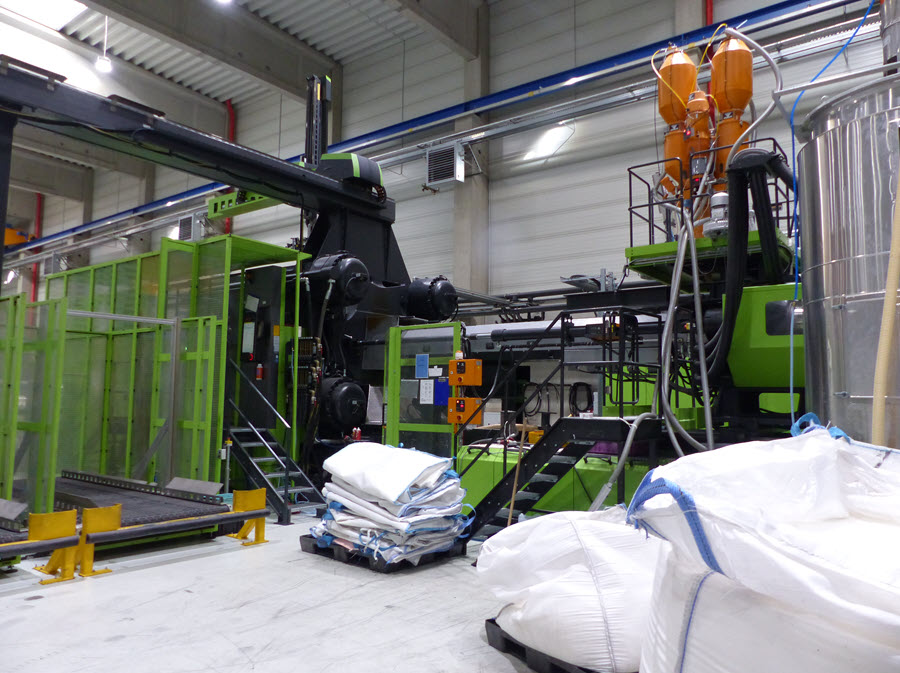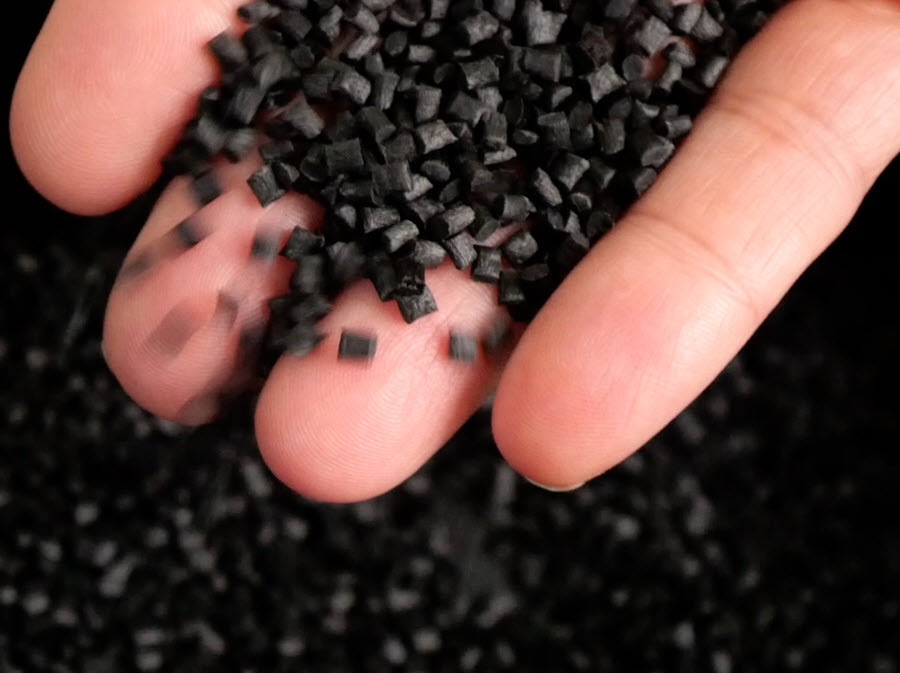 How do you arrange the flow of recycled materials, including the collection of used frames? 
Right now, as far as I see it, the bikes are sold by the OEMs and then some years or decades away, they get thrown away somewhere. So there is no circularity at all in the industry for bikes. Our core goal is to change that because it is not sustainable in our eyes. So we have an innovative material, 100% recyclable which can reduce the CO2 footprint of a frame by 68% compared to aluminium. But now the next step is to create the circularity in industry. We guarantee to the OEMs that we will take back our frames and recycle them for new frames or other bicycle components and now the aim is that the OEMs now use this as an argument in the market. They can tell their customers that if you buy frames with carbon composite technology from us, you could get, for example, a voucher of €200 if you buy your next bike from us. In this way the system would change and circularity would become not only for bike frames. We also produce other components, for example cockpits, forks and other components, all with the same technology. For now our system is in place and it's more about the OEMs. How they are going to implement it in the market and who is really pushing it through? We've already had some good feedback from the industry. I think Advanced E-bike is the first one who has really puts this system into the DNA of one of its bikes. I sincerely hope others will follow as the system today is simply not sustainable.
In terms of markets, where is you core focus for the years ahead? 
Europe is 100% the place to be in terms of environmental friendly production, in terms of awareness from the end customers and in terms of the need to implement such a system. We are focusing on how to break the supply chain from Asia to produce everything in Europe; producing 'just in time', in unlimited quantities. Also, our target is to produce everything CO2 neutral, with only solar energy from our own solar plant. Europe is therefore our focus for the next five years, but the Americans are to follow for sure; America, Mexico, Canada. This will be the next step on our list. Asia, however is still too far away, in terms of consumer awareness, but also from the price range perspective. So first, Europe and then America.